Las Vegas Food Photographer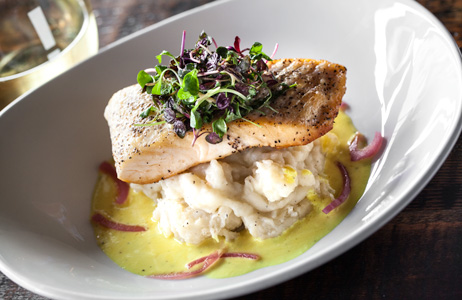 THE BACKSTORY
Image is everything!
For many years now, I've been deeply involved with the food & beverage and hospitality industry in both Los Angeles and Las Vegas, so my knowledge and insight into the marketing aspect of the business is well versed. During those years, I had the good fortune to work for some of the top chefs of our time including Kerry Simon, Charlie Palmer, Michael Mina, Jean-Georges Vongerichten and Tom Colicchio to name a few. I had access to shoot some of the greatest culinary creations from the best and brightest! One thing is certain; just as peple frequently dislike photos of themselves, the same goes for food. In fact, photographing food can actualy be far more tedius and challenging.
Food photography is an art form incorporating specialized optics, high-resolution image sensors, studio lighting, meticulous composition and of course the love for the epicurean culture. Too often, I see images in print and electronic media that fail to replicate a chef's unique creation, as it was intended to be seen. Capturing great culinary adventures is rather effortless with the proper equipment, years of experience and a little passion.
Image is everything! Whether your company is looking to produce a single image to update a seasonal item, an entirely new portfolio of static images for website or social media use, or a full commercial HD video production for the hotel's in-room televison welcome channel loop, contact me ...let's talk.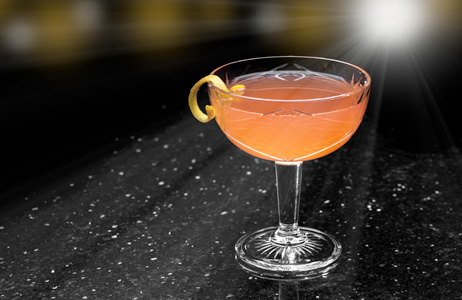 PROPER LIGHTING
It's all about the lighting, right?
Lighting is certainly a key ingredient in great food photography. The human brain, with the aid of the eyes as its sensors, has the ability to quickly switch between viewable details in a dark or shadowed area and details in a brightly lit area. Film and digital image sensors, to the contrary, can only record detail within a few shades or "stops" of one another collectively in a given dynamic range; the later, digital, allowing for greater latitude. Thus, proper lighting and balance are imperative. There are so many critical elements in producing great food photography images, and lighting is just one of those. So how do you light food? This can get very tricky; you are dealing with curved glassware, glossy china, highly polished silverware and multifaceted food textures both wet dry that all want to kick harsh, blown-out reflective light back at the camera's sensor. The professional food photographer has many lighting peripherals in his mies en plas to control these factors; continuous light sources, strobe lights, pepper lights, umbrellas, softboxes, bounce cards, reflectors, diffusers, etc..
Don't you just love those self-proclaimed foodies who insist on taking pictures of your meticulously plated food, and then posting the ill composed, half eaten and overly exposed cell phone snap shots to those restaurant review websites...all while they are dining?

Chris Wessling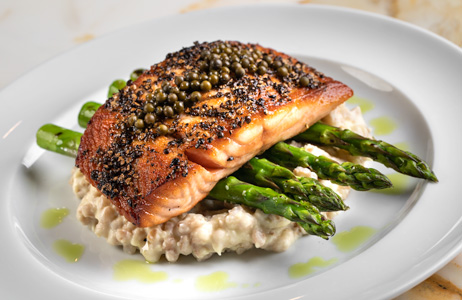 THE RIGHT CAMERA AND LENS FOR FOOD PHOTOGRAPHY
What I saw through my lens came out completely different on my computer's screen, what happened?
As a general rule of photography, what the eyes see will be completely different from what the camera's image sensor records. As mentioned before, lighting is but one important factor used by food photographers. What if the composed menu item is not properly plated, the sauce begins to separate, the micro greens wilt without being noticed due to their size, the wrong colored plate was chosen, etc. All of these mistakes may not be seen until after you have completed your food photography shoot. You think you have captured some great shots, until you download and view them only to be disappointed. Now, you have negatively affected your time and food cost. What about the proper lens for photographing food? Which lenses does a professional food photographer choose for the best food photography? Should a macro lens be used, or should a long focal length for greater image compression and a shallower depth of field be mounted. Why not use a variable zoom lens with a minimum aperture of f/4 versus a prime lens with an f/2.8 or an f/1.4 aperture? Ever wonder how those great food photographers get those key shots? You know, the ones where the thin shaving of a fresh white truffle is dead on focused and everything else in the picture, fore and aft, is just softly out of focus? Naturally we're talking about the use of fast, high quality, low dispersion glass optics and those aren't cheap!
You've got to love those restaurants that insist on displaying printed images of their entrees on the menu and also displaying them high above on the walls. Particularly those delectable and appetizing shots taken from straight above the plate at a 90 degree angle, utilizing the camera's built-in flash, printed out on the office's color ink jet printer and pleasantly framed behind a Mylar protector sheet. Hummm? Did they stand on a chair to get that perspective? What's that surface behind the plate, certainly not the tiled restaurant floor? I see it all the time...shameful!

Chris Wessling
POST PROCESSING AND EDITING RAW IMAGE FILES
My camera can record in RAW format. Now I'll be able to capture hi-res images like a professional food photographer.
Not so fast. Unfortunately most people who own digital cameras can't even tell you what shooting on the RAW file setting means. Furthermore, few computers have the software to open, read, view and manipulate RAW image files. So why do the top food photographers shoot in RAW format and what's the point of photographing food to a RAW file, if it's only going to be used for low-res Internet use? In short, shooting in RAW provides far greater latitude for post processing or "photoshopping." Virtually all professional digital images get the post production editing treatment. If an editor begins the post process with a compressed JPEG file, he's already behind the eight ball. Similarly this is why audiophiles, or true music aficionados, will only listen to traditional record vinyl or a compact disc opposed to an Mp3 audio file; you simply loose a tremendous amount of quality when a file is compressed for storage space purposes. A JPEG file is a compressed image file. Always question any photographer that can't adequately, in layman's terms, explain the differences between RAW vs. JPEG files.
So who's the best food photographer out there? Thankfully we have plenty, all with unique styles of their own. It's not always about cleverly plated over the top haute cuisine. Case in point, take a look at IHOP's, TGI Fridays' and Denny's menus. Their food photographers are the masters at making simple comfort foods look great and appetizing...you know it's true!

Chris Wessling
LET ME HELP YOU
Work SMART, not HARD!
You're simply too busy operating your restaurant. Trust me, I know the grind. If you're not delegating, you're simply working hard - not smart. It's always easy to push the marketing business to the back burner becuase it consumes too much of your time and although fun and creative, it can be tedius. You need a liason that not only can work closely with your PR firm, but knows the business. That's where I step in.
In today's restaurant world you've got to be seven steps ahead of your competition, especially in the digital domain. If you're needing a website facelift, complete overhaul, up coming holiday menu specials photogrpahed, social media mangagement, menu design ...I do it all!
High-Res Digital Imaging
food photography + cocktail photography + architectural photography + landscape photography + lifestyles photography
Responsive Web Design
creative web designs + mobile compatible + intuitive navigation + search engine optimization + site analytic reports + social media
Custom Vector Graphics
food & beverage menu design + brand logos + illustrations + custom fonts + menu marquee boards + check presenter collateral
2K & 4K Moving Pictures
hotel in-room advertising tv loops + 1080p/4k YouTube and social network videos + menu and service training videos
Digital Imaging Equipment
I travel with quite a bit of equipment and whenever possible, I source rentals at local grip houses, to save airfare baggage costs for my clients. Sure, there is plenty of light weight lighting equipment that easily collapses for travel, but safety and liability are always a concern. Cheap light stands unsecured are a disaster waiting to happen. Not just the replacement cost of a an expensive mono-head, post crash landing, but for the person it crashes on. Over the years, I've learned my lessons with inferior photographic equipment. For that reason I only use the best available.
On large shoots, I prefer having my 27 inch computer monitor in tow, so my clients can view the imaging results instantly on a large screen.
With the use of Adobe's Creative Suite, I can quickly edit on the fly for my engaged audience. After post processing the work-flow, clients can view their images through an online gallery usually available the same day, at my proprietary iCloudLoft.com domain. Online galleries enable an entire client group to view images without the cumbersome task of downloading hundreds of high-res files to their local drives. The days of burning a CD or filling up a thumb are long gone. Finalized and approved high-res image files can be downloaded with a password via my server. I'm all about effieciency and streamlining my work-flow.
---
Camera Bodies: Canon 5D Mark IV, Leica M6 & M2 and Hasselblad 500C


Canon Lenses: EF 14mm ƒ/2.8L II USM, EF 35mm ƒ/1.4L USM, EF 85mm ƒ/1.2L II USM, EF 100mm Macro ƒ/2.8L IS USM & Canon EF 11-24mm ƒ/4L USM
Leica Lenses: Summicron M 35mm ASPH ƒ/2, Summaron 35mm ƒ/3.5 & Tele-Elmarit 90mm ƒ2.8
Zeiss Lenses: Plannar 80mm ƒ/2.8 & Distagon 50mm ƒ/4


Lighting Packages: Hensel 500 Plus Strobes / Kino Flo Diva 400s & 200s
Modifiers: Hensel & Chimera Sofboxes / Westcott Parabolics


Post Processing: iMac 27in. 3.7GHz Quad Core Intel I7 / Adobe & Capture One Pro Software


Downstairs Loft Creative, LLC [State Cert. C20140407-3510] [City Lic. / Bus. ID 97431] & Certificate of Insurance are all available as a PDF download request.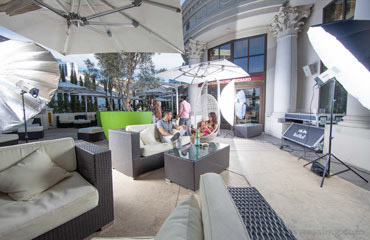 //Sidebar Text